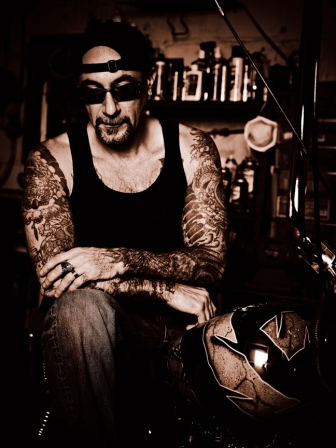 Welcome to my tattoo studio. I have been tattooing in and around Astoria, NY since 1986. I have worked with the best and the biggest egos in the business. After all these years I have learned only one thing matters, the work. I love to tattoo. I work in a studio format by appointment. I figure that getting a tattoo should be as comfortable as possible. Each appointment is scheduled to avoid interruptions. This means complete peace and privacy while you are getting tattooed. On your first consultation we will discuss your artwork and what you want to do with it. Once accepted as a client, a deposit will confirm your first tattoo session. When you arrive for your session you may bring one guest with you. Come prepared with water/juice or snacks you think you may need so you are comfortable. ​ Enjoy the website, I hope you like what you see.
Peace, Love and Happiness. -Artist, Johnny Tattoo Gallo
By Appointment ​* ​Monday - Saturday. ​
Call ahead to schedule an in-person consultation.